Need to make a few calls or update your Instagram on the move in Southeast Asia, but don't want to pay those ridiculous international roaming rates?
Good news if you have an unlocked phone: in much of the region, local SIM cards are cheap and easy to find.
Data speeds are variable but often much better than you'd expect, especially in major towns and cities. Local calls and texts are usually very cheap.
Here we'll cover the basics, based on real-world experience throughout the region. In each case, we recommend a major mobile carrier that we use and recommend, and share the costs, data speeds, and general experience you're likely to have.
Need travel insurance for your time in Southeast Asia? We currently use HeyMondo, thanks to its comprehensive coverage options, competitive pricing, and the ability to buy or renew a policy while outside your home country. Residents of most countries get a discount with this link.
While this article is mostly about buying physical local SIM cards, if you have a recent iPhone or other supported device, the best way for you to stay connected in Southeast Asia may well be to buy an eSIM instead.
That's true for individual countries, but it's especially the case if you're traveling throughout the region. While physical SIMs that let you roam cheaply throughout the region are somewhat rare, there are many eSIMs designed to let you do exactly that.
We've put together an explainer of what eSIMs are all about if you're not familiar with them. In short, because they're software rather than a physical plastic card, you avoid the hassle of kiosks and phone stores entirely, and are connected as soon as you land.
We mostly use
Airalo
: with low prices and easy setup, it's a good option for most travelers. There are several different travel eSIM companies out there, though, so
compare the cost
before you buy. It's often about the same as a physical SIM, especially for shorter stays.
Thailand
We Recommend
1-2-Call (the prepaid brand of AIS) or Happy (the prepaid brand of dtac)
Costs
Many different call and data packages are available, depending mainly on how long you're in the country, how much data you need, and where you're purchasing.
As an example, a Happy SIM at Bangkok airport with 30GB of LTE data valid for a month cost 599 baht including tax (~$17).
How
It's possible to buy tourist SIM packages at international airports, but you'll pay a premium to do it.
You'll get better deals if you wait until you get into town. Just head to the nearest AIS or Happy retail store, and pick one that works for you. Many convenience stores can also sell and register a SIM to you.
Thailand introduced stricter regulations for SIM card purchases in 2017. You'll need your passport, plus have your photo taken, to get the card registered and activated.
Topping Up
The easiest option by far is to go to a convenience or mobile phone store showing the AIS or dtac logo. Once there, you can top up via a printed voucher or scratch card.
Data Speeds
3G/HSPA+ service is pretty fast, and you'll find it in most cities and reasonable-sized towns. LTE is available in most of the country, and 5G rollout has started in major cities.
For more details, read our full guide to buying a SIM card in Thailand.
---
Cambodia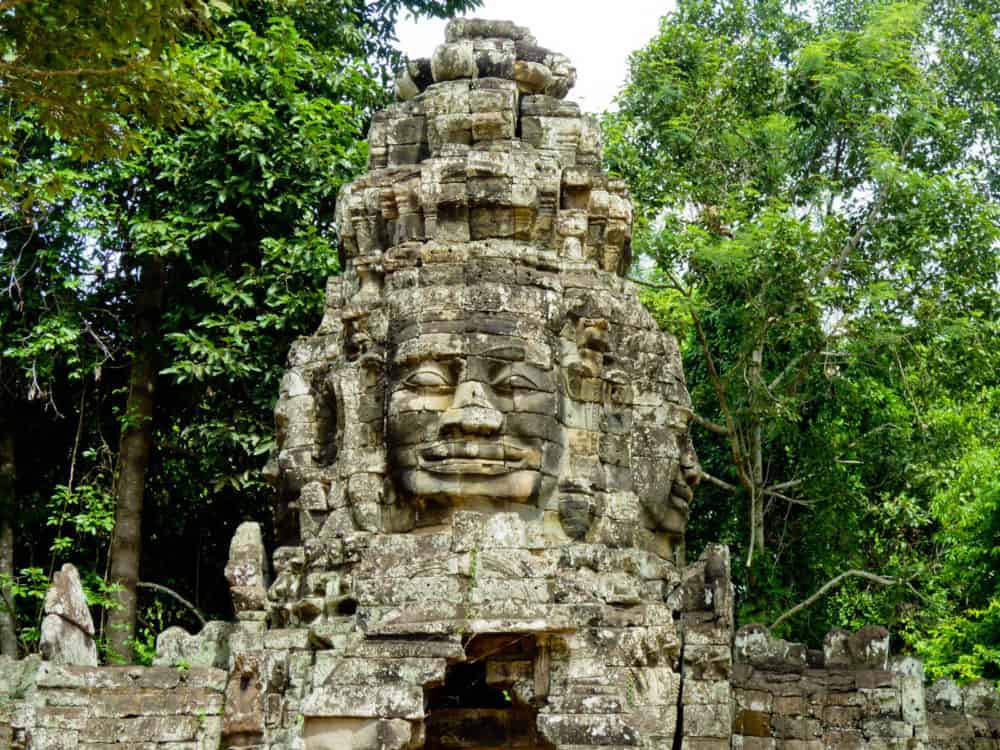 We Recommend
Costs
The SIM card costs a dollar, while $5 gets you 30GB of data valid for a month.
You'll pay 5-8c/minute for national calls, and 3-5c/minute for national SMS, so an extra dollar or two should be enough to cover you for domestic calls and texts.
How
When arriving at Phnom Penh airport pre-pandemic, a Cellcard booth was on your right as you left baggage reclaim. The person working there on the day I turned up spoke excellent English, and set everything up for me in a few minutes at no extra charge.
That booth was no longer there in February 2022, but I can't confirm whether it's returned now that Covid regulations have eased in the country.
If you are arriving elsewhere, Cellcard signs are everywhere, even in smaller towns. I purchased a card from official stores in Kampot and Phnom Penh, and it was a quick, simple affair in both cases. Your passport will be required.
Topping Up
Just find a shop displaying a Cellcard sign in the window.
Data Speeds
LTE is available in most of the country, with slow EDGE service or nothing at all in remote areas.
For more details, read our full guide to buying a SIM card in Cambodia.
---
Laos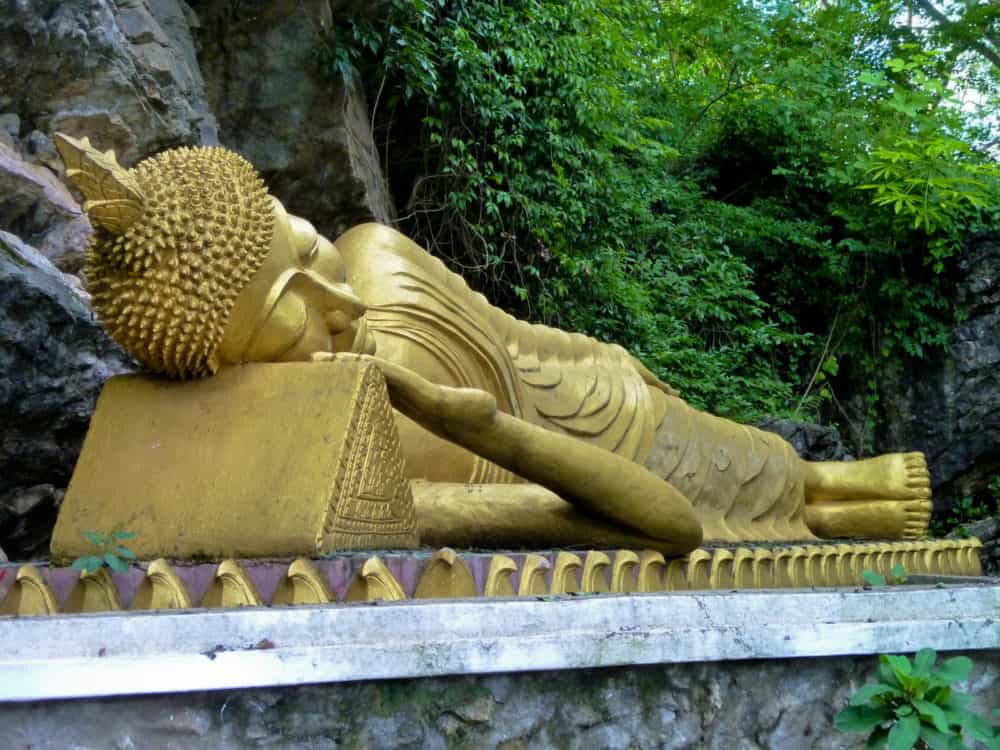 We Recommend
Costs
The SIM card will cost around a dollar, with a small amount of data and call credit included. 3GB of data costs 100,000 kip (~$11.)
There are many other call and data packages available, however. Just grab a brochure from any official Unitel store (in most medium-sized towns) for the details.
How
Just look for the Unitel signs in a shop window and ask for a SIM card. You may not need to provide a passport.
Topping Up
As with buying the SIM card, refills are available at any store showing a Unitel sign. Just buy a top-up card, scratch off the silver coating, and follow the (English) instructions.
Data Speeds
LTE rollout so far is limited, but 3G/HSPA+ is available in most major towns and some smaller ones, with EDGE present almost everywhere else. Speeds are often surprisingly fast.
(via Adam from Pergidulu.com)
---
Vietnam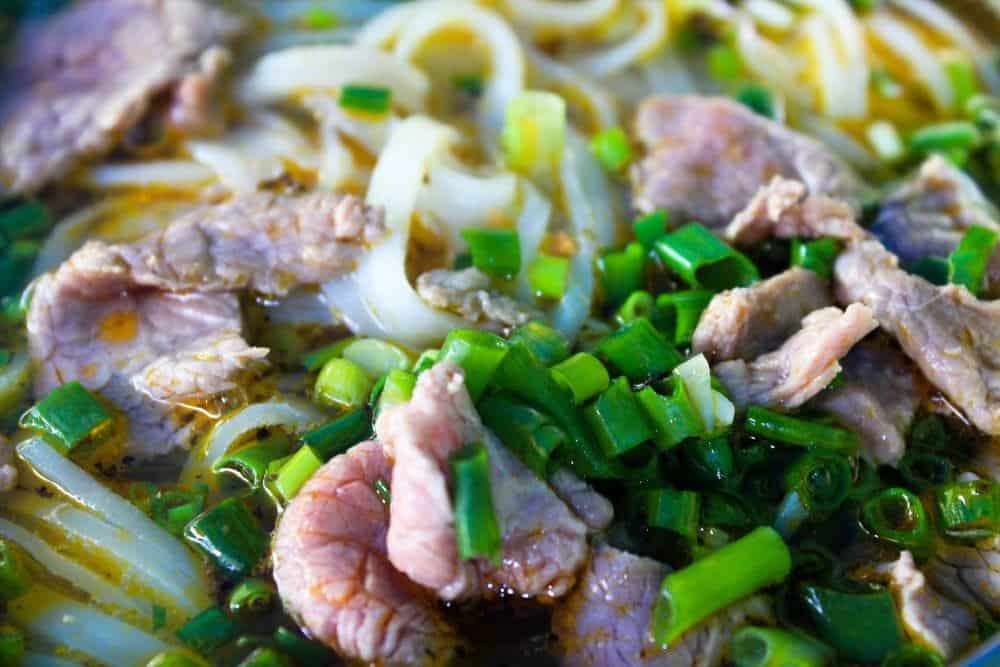 We Recommend
You'll pay around 120,000 dong ($5) for a Viettel SIM card with 3GB of data, valid for a month. If you plan to make domestic calls and texts, just add a bit of extra credit on top.
Surprisingly, the rates at the airport are at least as good and sometimes cheaper than what you'll find in town, but be careful: the SIM card likely won't be officially registered to you, which means it can be cut off at any time.
How
There are several mobile phone stands outside the international arrivals hall at Ho Chi Minh City airport. The staff speak good English and are very efficient.
Outside the airport, you can buy a SIM card on pretty much every corner. You're more likely to find someone who speaks English in tourist areas, however.
As mentioned above, though, unofficial outlets (including at the airport) probably can't register the SIM to you, so you risk having it cut off without warning. As a result, we recommend buying your Viettel SIM in an official carrier store. A passport will be required there, but not necessarily elsewhere.
Topping Up
Any mobile phone shop will do, just look for the Viettel signs.
Data Speeds
LTE download speeds can approach 50Mbps, and even 3G/HSPA+ is often quite fast in major towns and cities. Slower 2G speeds can be found pretty much everywhere else.
For more details, read our full guide to buying a SIM card in Vietnam.
---
Burma/Myanmar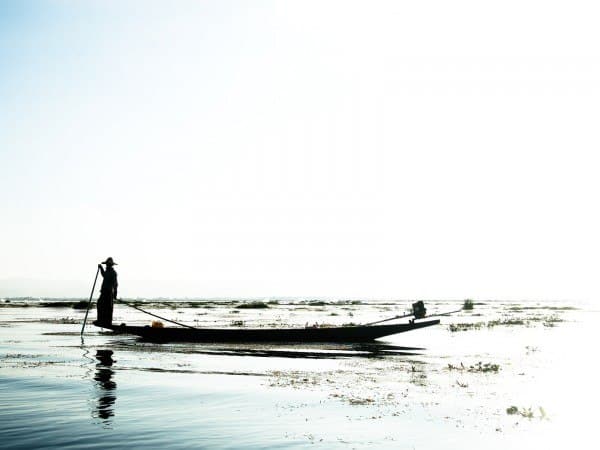 Of all of the countries in South East Asia, this is the most rapidly-changing for telecommunications (and almost everything else).
Carrier
Costs
1500 kyat (~$1.50) will get you a SIM card ready for 3G/HSPA+ data access. You'll pay 25-35 kyat/min for calls, 15 kyat/msg for SMS and 10 kyat/MB for data, but you'll get better value from one of the many packages on offer.
How
Any cellphone shop should be able to help, although English may not always be spoken. A passport shouldn't be required.
Topping Up
You'll find Ooredoo signs everywhere, so it's easy to top up at a local shop on the street. Cards are available in 1000, 3000, 5000, and 10000 kyat denominations, and are good for 30 days.
Data Speeds
Data speeds vary widely depending on where in the country you are, and whether you're inside a building. Oordeoo doesn't cover the entire country, so don't expect coverage everywhere you go.
For more details, read our full guide to buying a SIM card in Myanmar.
---
Malaysia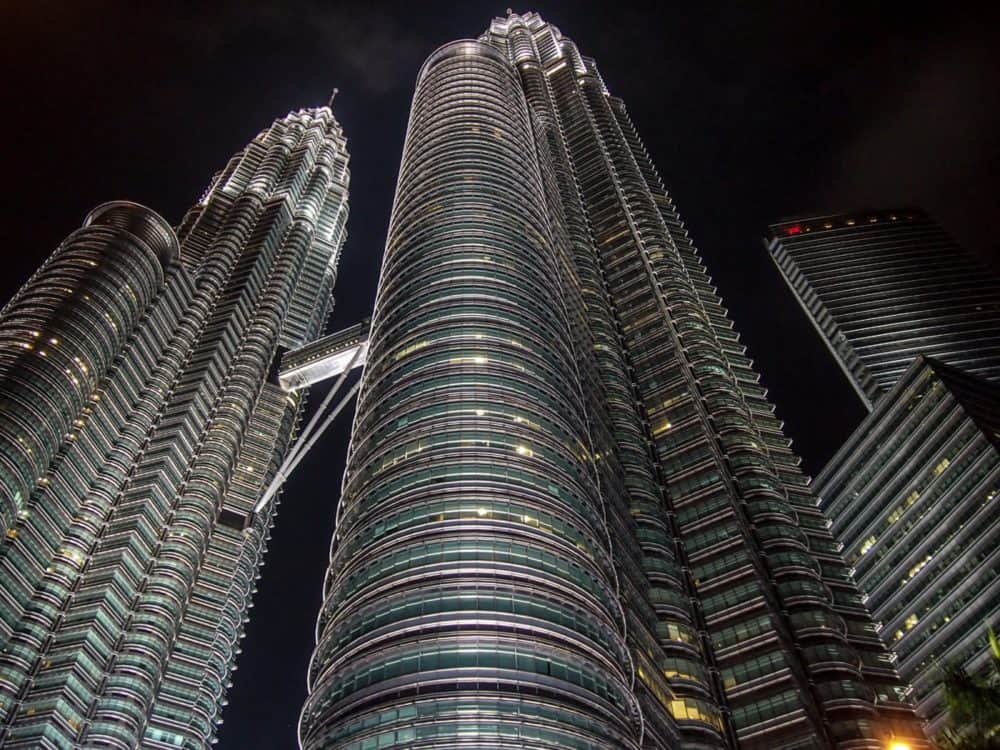 We Recommend
Hotlink (the prepay brand of Maxis) or Xpax (the prepay brand of Celcom)
Costs
With Hotlink, the SIM card costs 10MYR ($2.50.) 35MYR ($9) gives 6GB of data valid for a month. Xpax prices are slightly cheaper, but there's not much in it.
How
You can buy a SIM and package almost anywhere you see the Hotlink/Xpax logos. That's likely to be several times per city block. If the particular store you pick doesn't sell it, just walk a few metres down the road.
You can also buy at international airports on arrival. Either way, a passport will be required.
Topping Up
You can top up anywhere you see the right logo.
Data Speeds
Fast LTE and 3G/HSPA+ data service is available throughout the country, including Malaysian Borneo. You'll only drop back to EDGE/2G in very remote areas.
For more details, read our full guide to buying a SIM card in Malaysia.
---
Singapore
We Recommend
hi! Card (Singtel's prepaid service)
Costs
A SIM card with 3GB of data valid for 120 days and free local calls costs $11 SGD. 1GB of that data is for use any time, with the rest valid between midnight and 8am. You'll also get 5GB of bonus data to use anytime in the first 30 days.
Other packages are also available, including a Singapore tourist SIM with 100GB of data, local calls, and other benefits for $15 SGD (~$11 USD), valid for a week.
How
Certain packages are available at Changi airport, but otherwise dropping into a 7-11 is probably the easiest option.
If you somehow can't find one nearby, several other places (including the carrier's mobile stores) will do it. Unsurprisingly for Singapore, you'll need your passport.
Topping Up
No passport required, just find anywhere that sells the SIM cards and away you go. Top-up amounts start at $10 SGD.
Data speeds
Fast!
---
Indonesia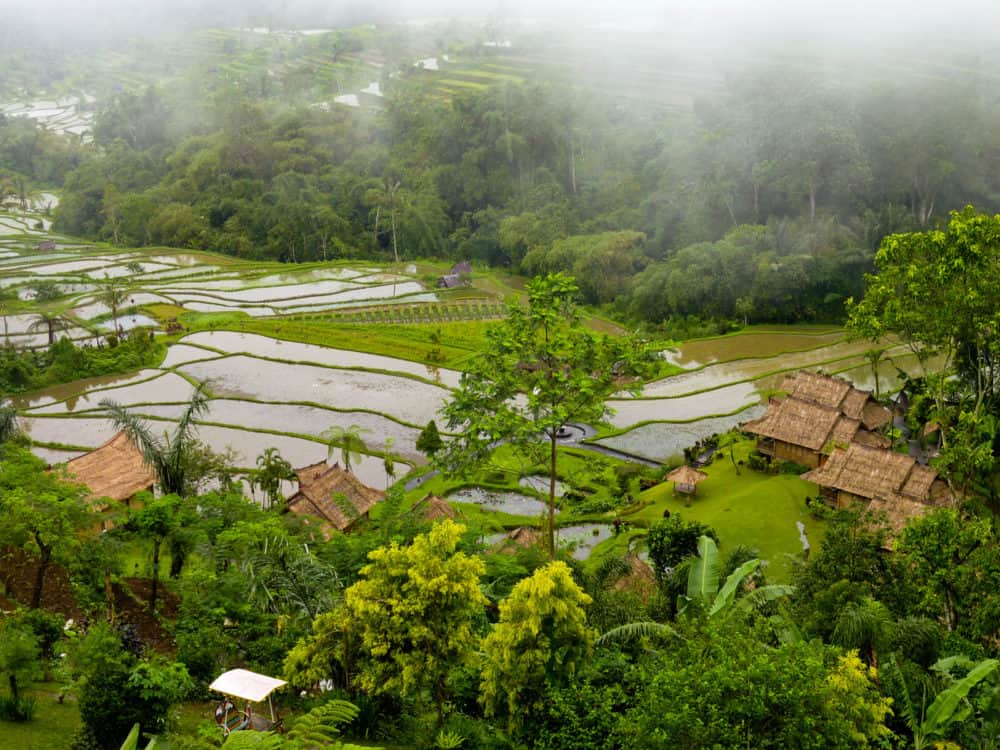 We Recommend
Costs
It's possible to buy a SIM card for under a dollar and top up with as much credit as you need. As a tourist, however, you're more likely to be offered a SIM and data pack.
These packs are particularly expensive at international airports, especially Bali. They should be much cheaper when purchased elsewhere, but you'll have more difficulty with registration at unofficial outlets (more below.)
Even there, though, there are big variations in price. I was quoted three times as much for the same thing in a convenience store as I was in the cellphone store just down the road.
In the end, I paid 80,000 IDR (~$6) for a SIM with 6GB of standard LTE data. It also had 5GB of "special" data for social media, video, and other usage.
How
You can buy SIMs most places you see the Telkomsel sign, and no passport is needed to purchase. Registration requirements changed in 2018, however, which limits your options.
You now need to register your SIM at an official store or a small number of other locations, showing your passport to do so. As a result, you may as well buy your SIM at an official store in the first place.
SIM registration can be done at some airports, but again, you'll pay more to purchase there.
Topping Up
Just follow the signs. Topping up at a convenience store is even easier than buying the SIM in the first place. You're less likely to be overcharged when you do it.
Data Speeds
3G/HSPA+ and LTE are widely available, falling back to slower speeds in remote spots.
For more details, read our full guide to buying a SIM card in Indonesia.
Philippines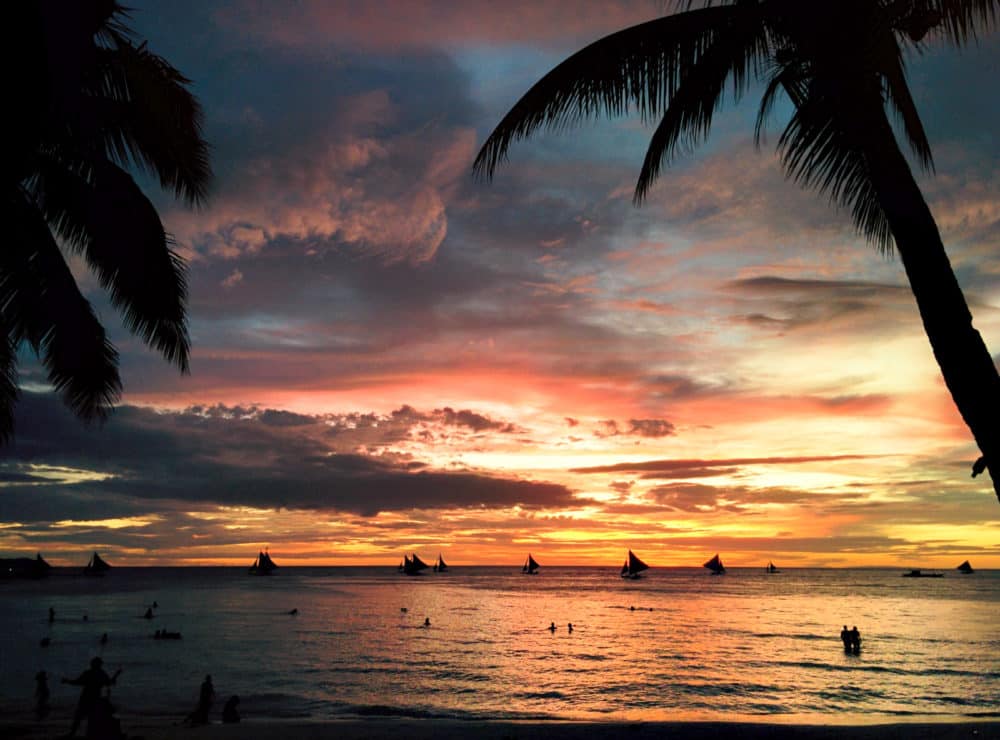 We Recommend
Globe
Costs
The cost of a Globe SIM card varies, depending on where you're buying it, but it should be around 50 pesos (roughly $1 USD) at a 7-Eleven.
There are many types of prepaid plans, depending on how you plan to use your phone. Unlimited text, unlimited calls, data plans, and more are all available.
Plans are generally pretty cheap. As an example, a 12GB data pack with unlimited calls and texts that's valid for a week costs 149 pesos (~$3). A 15GB pack with no calls or texts, valid for 15 days, costs 250 pesos.
How
Convenience stores like 7-11 or authorized retailers should be able to sell you Globe SIM cards.
However, general merchandise stores (Filipino:sari-sari store) might serve you better outside of the major cities. They're on every street corner, even in small towns and villages.
Topping Up
Asking someone to "top up" your phone might cause some confusion. The local word for prepaid phone credits is "load" and in the Philippines, you "buy load."
Scratch cards are available in 100, 300, and 500-peso denominations. You can also buy load in sari-sari stores, in 10, 20, 30, 60, and 115-peso denominations.
Data Speed
5G and LTE are fine in metro Manila and other large cities. Outside that area, it's hit and miss. In some provinces, data service works pretty well, while elsewhere it's unbearably slow or non-existent.
For more details, read our full guide to buying a SIM card in the Philippines.
---
Multi-Country SIM Cards and eSIMs for Southeast Asia
While local SIM cards in Southeast Asia typically don't include affordable roaming to neighboring countries, that doesn't mean there aren't good options available if you're traveling to several countries in the region.
While it's generally still cheapest to buy physical SIMs in each country if you're staying for a while, travelers moving more quickly should consider the following:
Surfroam provides data service globally, including all countries in Southeast Asia. Rates are typically 1 or 2 euro cents per MB. The SIM is available in both physical and eSIM format.
SIM Options provides a data-only SIM that works throughout Southeast Asia with 10GB of data, valid for 14 days.
As mentioned earlier, Airalo lets you easily buy eSIM data in Southeast Asia, both for individual countries or in a package that works across the region. As long as you have a recent iPhone or other supported device, you'll typically pay near-local rates for a few gigabytes of data.
---
So there you have it, the basics of buying a SIM card that works in every country in Southeast Asia. Of course there are other options available beyond the ones we recommend: if you have firsthand experience of them, feel free to share in the comments!
Check out our guides to buying SIM cards in many other countries here.
Main image via nextvoyage