So, what is a dual SIM phone?
In essence, it's exactly what the name suggests: a phone that can use two different SIMs. A SIM, or Subscriber Identity Module, is (typically) a small, removable plastic card with metal contacts that fits into a slot in the side of the phone.
Its basic purpose is to help identify a device on a cellular network. If the SIM is authorized to connect to the network, you'll get service. If it isn't, you won't.
Most phones sold in the United States only have a single SIM slot. Dual SIM phones are far more common elsewhere in the world, however, and many manufacturers offer different versions of their phones because of this.
Buy the US model of the Motorola Moto G Power, one of our top budget smartphone picks, and it'll have one SIM slot. Buy the international equivalent, however, and it'll have two.
Technically, things don't end with just two SIMs. Triple or even quadruple SIM phones do exist, but they're very rare, and typically only available in developing markets like India. They offer little extra for the vast majority of travelers, and there's no particular reason to try to hunt one down.
Why Use a Dual SIM Phone?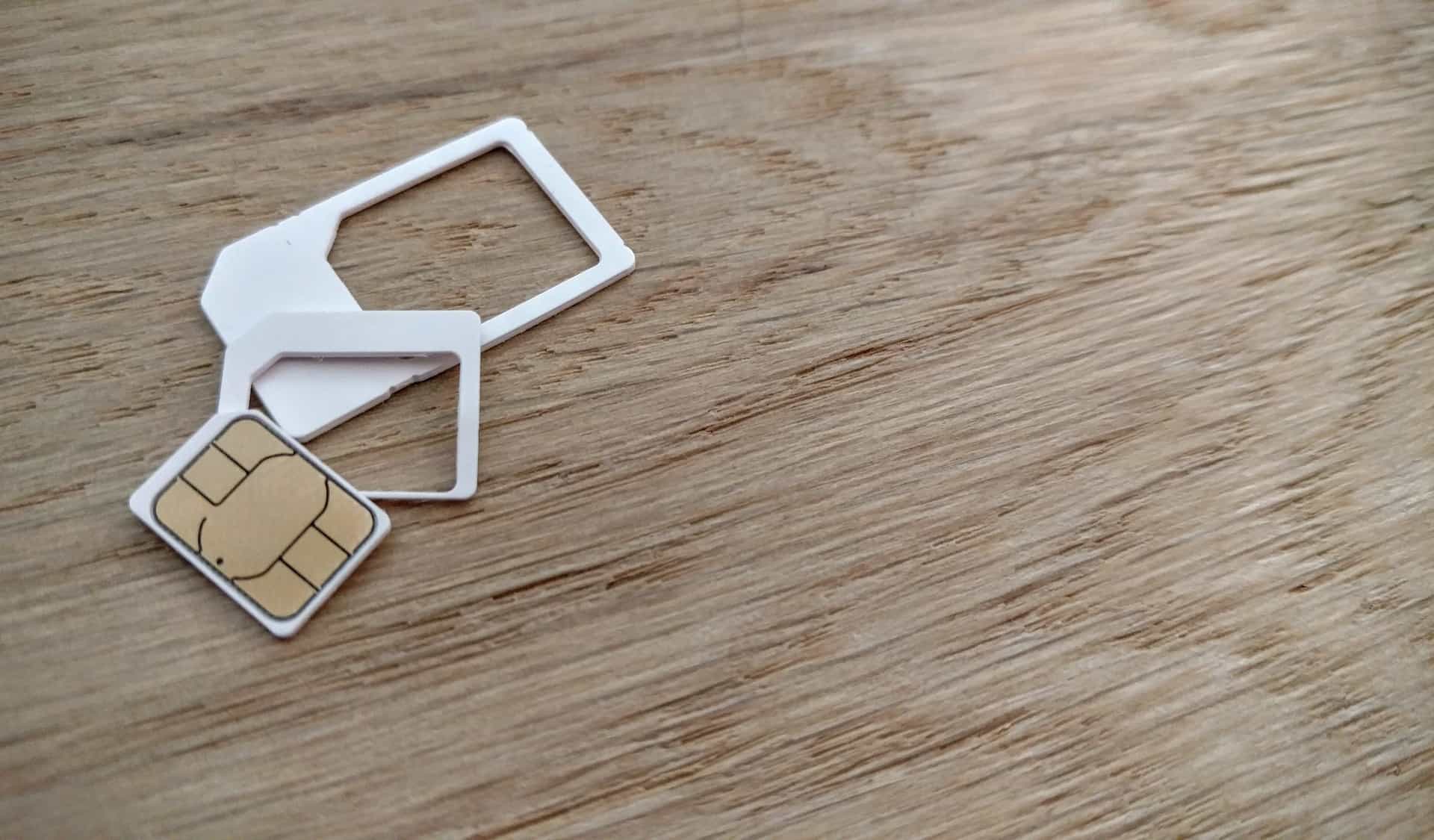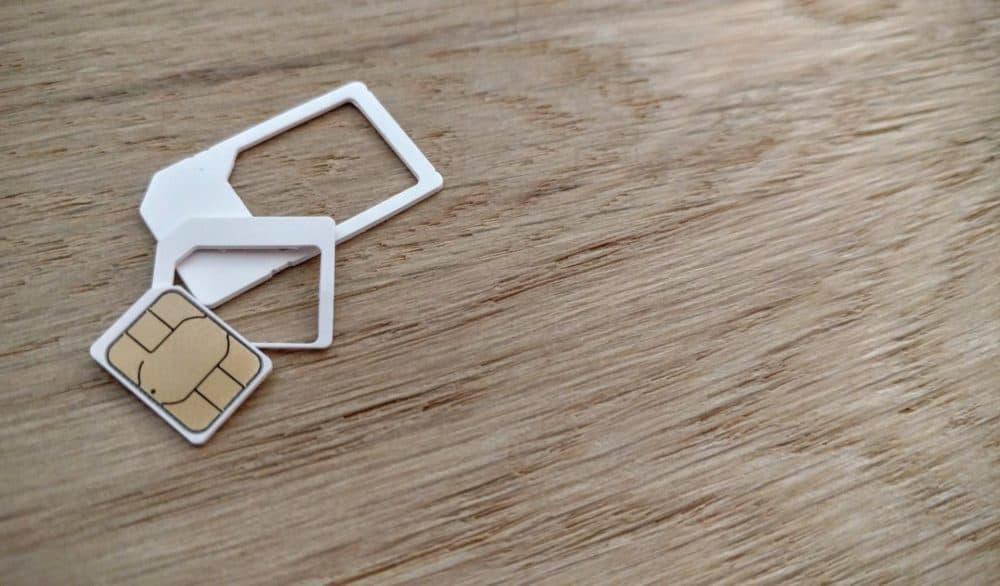 People tend to use dual SIM phones for two main reasons in daily life. In countries where calls are typically free between devices on the same network, customers often have SIM cards from two different companies and switch between them depending on who they're calling.
Likewise, people who don't want to carry a separate phone for work and personal use will often end up with a dual SIM model that lets them combine both numbers in a single device.
There's some impact on battery life when using two SIMs, but it's fairly minimal.
How Is a Dual SIM Phone Useful for Travel?
Dual SIM phones are very useful for international travelers, since they can provide the best of both worlds when it comes to staying connected.
You can buy and use a prepaid SIM card from whatever country you're traveling in to get cheap local calls, texts, and data, while still keeping your usual number accessible. Equally, you can drop an international SIM card into one of the slots, and retain your home SIM in the other.
Almost all dual SIM phones let you set a default SIM for calls, texts, and data. You can often also turn data roaming on or off individually, and disable one or both SIMs as needed.
This approach gets around a problem faced by many international travelers: how to avoid paying high roaming fees to use your phone abroad, while still being contactable by family, friends, and institutions like banks that want to send authentication codes to your usual number.
As long as you have roaming enabled with your home SIM, you'll still receive calls and texts to it, even with the other SIM set as the default.
Not All Dual SIM Phones Are the Same
Just because two phones have dual SIM capability doesn't mean they both work exactly the same way. There are a few technical differences to be aware of.
Dual Active vs Dual Standby
In the past, one of the biggest differences between dual SIM devices was whether they were dual standby (DSDS) or dual active (DSDA). As the names suggest, dual-active devices can both be active on a call or using data at the same time. Dual-standby devices will "listen" with both SIMs, but only one can be active at once.
This mattered far more with older GSM voice and data networks, since using one SIM for calls, texts, or 2G data would prevent the other from receiving a call. LTE networks don't have the same limitations, and most phone makers now don't bother with the extra hardware required for dual-active support.
These days, the main thing you need to remember with DSDS devices is that unless your carrier is using VoLTE (Voice over LTE), the other number will go to voicemail whenever you're on a call.
What About eSIMs?
Embedded SIMs (eSIMs) have been available in certain Android devices for the last few years, but it was Apple adding it to recent iPhones that really popularized the technology.
Rather than using a physical, removable SIM card, eSIMs are built into the phone and configured via software. Since only a comparatively small number of carriers currently support the technology, phones with eSIM also include a separate physical SIM slot.
The iPhone XS and iPhone XR models were the first dual SIM iPhones that Apple made. In most of the world, these and subsequent models have one physical SIM slot and one eSIM. Versions sold in Hong Kong, Macau, and China, however, take two physical SIMs instead.
While using an eSIM to provide a second SIM option is certainly useful, it doesn't yet provide the same flexibility as two physical slots. As mentioned, carriers around the world have been slow to support eSIM, with few other than T-Mobile in the US and international SIM providers like Airalo currently offering prepaid service.
We've talked a lot more in the past about eSIMs for travel and the best way to use them, and wrote up an Airalo review after using it on an international trip.
Don't Forget About MicroSD Cards
Many dual SIM Android phones also include microSD card support, letting you add additional storage space as needed. If that's something you intend to use, it's worth checking the details of exactly how it's done on the device you're buying.
Some dual SIM phones have a separate microSD slot, so adding extra storage won't affect your ability to use a pair of SIM cards. Other models, however, save money and space by combining the microSD card reader with one of the SIM card slots.
In that case, you can use either two nano SIMs, or one SIM and one microSD card, but not all three cards at once.
What's the Best Dual SIM Phone?
The best dual SIM phone, for travel or any other purpose, is likely to depend as much on where in the world you're buying it as anything else. As mentioned earlier, relatively few phones sold in the United States have two physical SIM slots. You've got a few more options if you're happy to use an eSIM, but it's still a limited range.
Elsewhere in the world, it's a different story. Not only are there far more dual SIM phones that aren't even sold in the US, as mentioned earlier there are international variants of several popular models that have two SIM slots instead of one.
It's often possible to buy these international models from the US Amazon store and elsewhere, but they typically don't include a manufacturer warranty, and you may not be able to activate them on your preferred network. If they fail after the return period, you're on your own.
With the decommissioning of 3G networks and the switch to 5G, AT&T in particular has become very specific about which devices will be allowed on its network after February 2022. T-Mobile is less restrictive: as long as the device supports VoLTE (almost any decent phone released in the last few years), it's able to be used.
Basically, don't plan to buy an international or otherwise "unofficial" dual-SIM phone and use it on the AT&T network going forward. This applies to those traveling to the US as well: you'll need to choose a different carrier if you buy a local SIM card there.
Best Dual SIM Phones With Two Physical SIM Slots
OnePlus used to be the obvious recommendation for both US and international buyers, since it was one of the few companies offering high-end dual SIM phones worldwide. We've reviewed the OnePlus 6 and 6T in the past, and the OnePlus 7T and 7T Pro continued where they left off.
Sadly, due to pressure from US carriers, OnePlus dropped the dual SIM support from the US versions of most of its phones after that. The international versions don't have the same limitation, but as mentioned, you're more likely to run into issues with warranty and activation.
The only recent OnePlus phone officially sold in the US that supports two physical SIMs is the OnePlus 8T. Even then, only the KB2005 model sold online by eg. Amazon or OnePlus itself has this support: the T-Mobile branded version of the OnePlus 8T (model number KB2007) is single SIM. Confused yet?
Outside the US, it's much easier. In terms of widely-available high-end devices, the Samsung Galaxy range is a good place to start: many (but not all) recent models have two SIM slots.
In the midrange, we'd most likely go for the OnePlus Nord 2 5G. It's not sold in the US, but is available in several other countries, and has almost all of the features we like to see in a phone costing under 400€/£400.
At the lower end of the market, if you live outside the United States or are happy with the lack of warranty support and don't plan on activating it on the AT&T network, the OnePlus Nord N10 would be our top budget pick.
For US buyers, a decent budget dual SIM option is the BLU G91 Pro.
Finally, if you plan on traveling internationally with your phone, you need to make sure it'll work wherever you're going. Cellular standards and frequencies vary widely around the world, and no phone supports all possible variations. Plug the details, including the exact model number, into this site to confirm.
Best Dual SIM Phones With eSIM
Once you start including phones that have a physical SIM slot and an eSIM, your options open up a little more, especially for US buyers. Apple's latest models fall into this category, so if you're an iPhone fan and have the money to spend, the iPhone SE (2020), 11, 12, and 13 are all good dual SIM choices.
In terms of price, however, the best dual SIM phone that uses an eSIM right now has to be the Google Pixel 5a. It's remarkable value given the high-end camera, regular software updates, headphone jack, and more, and we'd still buy it even if it only had a single SIM. With two, it's a no-brainer.
The only problem with it is a logistical one: Google is currently only selling the Pixel 5a in the US and Japan. If you live somewhere else, we'd suggest checking out the big-brother Pixel 6 model instead. It's a bit more expensive, but has an even better camera, wireless charging, and higher specifications all round.
What Other Dual SIM Devices Are There?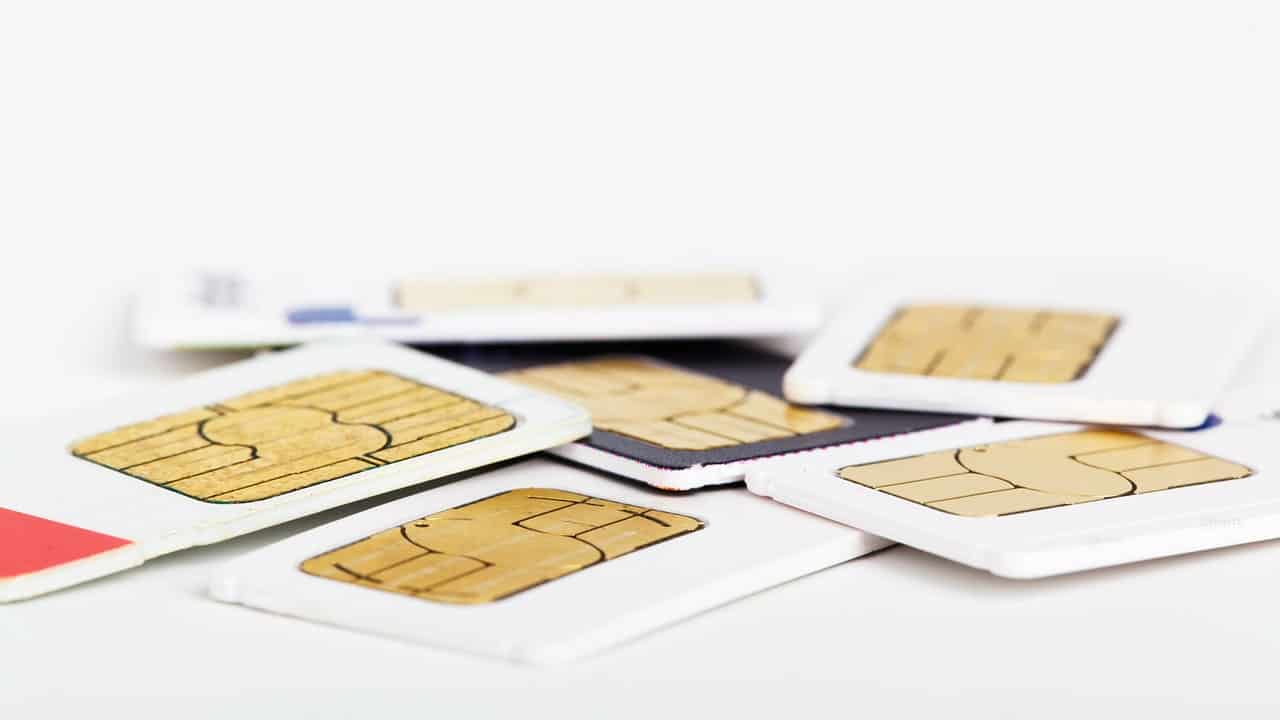 While multiple SIM slots are most often seen in smartphones, that's not the only place you'll find them. A few companies have come out with dual SIM mobile hotspots, and it's still possible to find Android and iPhone dual SIM adapters if you look hard enough.
Dual SIM Mobile Hotspots
While the vast majority of portable hotspots have a single SIM slot, there are a few that buck the trend. The GlocalMe G4, one of our top mobile hotspot picks, actually has three SIMs: a pair of slots to put physical SIM cards in, along with an eSIM that provides surprisingly affordable roaming data packages.
The advantage of that approach is being able to use the roaming data as soon as you arrive in a new country, then switching to a local SIM whenever you get around to buying one. Only one SIM, physical or embedded, can be active at once, but that's not an issue with data-only devices like these.
Hotspots like these are only a partial communication solution, since you're still restricted to the SIM card in your phone for calls and texts. Given the focus on data for most travelers, however, that limitation often doesn't matter much at all.
Dual SIM Adapters
A few years ago, dual SIM adapters were quite common for both Apple and Android devices. They come in two main types: a ribbon cable that hangs out of the phone's SIM tray, and a Bluetooth adapter with a pair of SIM slots.
For a long time adapters like these were really the only way of getting a dual SIM iPhone in particular, but both types have their flaws. The ribbon cable approach is ugly, cumbersome, and quite delicate. The Bluetooth adapters are typically quite expensive, don't have great battery life, and mean carrying a second device.
Unless you need calls and texts on both SIM cards, you'll usually find an unlocked portable hotspot is a better choice than any of the dual SIM adapters. That probably helps explain why the adapters have dropped in popularity in recent years.
Wrapup
Dual SIM phones come in many different variations. They're easily available in some parts of the world, and hard to find in others. Some let you use two physical SIM cards, while others use an eSIM instead. Using a second SIM will stop you adding extra storage with some dual SIM phones, but not others.
Whatever type you go for, however, you'll find a dual SIM phone useful overseas. Being able to drop in a prepaid SIM to get cheap local calls, texts, and data while still having access to your home number is valuable on the road. You'll save money and time, with no extra effort.
If you've got the option where you live, it's well worth making your next phone a dual SIM model.
---
Got any questions about dual SIM phones? Drop them in the comments!
Images via andrewbecks (SIM card and plastic holders), PublicDomainPictures (many SIM cards), Dusan Petkovic (man buying SIM card in shop), De Repente (man removing SIM card from phone)